Welcome
to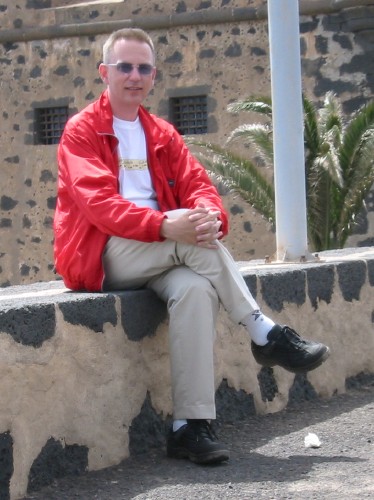 "Hole In The Sky" – Black Sabbath 1975
MrWalker does not like anything on wheels very much. He is NOT among those who believe that the invention of the wheel was THE greatest leap ahead for humanity. He believes that if God had intended man to drive around in cars, every child would be born with a parking lot. On the other hand, almost every child is born with legs, and MrWalker feels that this contains an important message of some sort. He is a little bit unclear here, and you get an impression that he might just have seen to many Pink Panther movies (as seen in Prehistoric Pink)… When MrWalker is on holiday, the goal is to only use his feet and/or public transport at all times, if at all possible. In some cases even MrWalker will take a taxi, if this is more convenient, but always with a sense of shame. So the walks mentioned on these pages are selected not only for being good walks, they are also selected because of their availability, not making it neccessary to bring another stinkin' car out on the road.
MrWalker's pages contain travelling and trekking tips for the Greek islands as well as some other islands in or not too far from the Mediterranean. It is not intended to replace any of the tourist or walking guides that are in print. It is only a supplement. And indeed, it is even a prerequisite for most of the descriptions of walks on these pages that you own the guide book(s) referred to in the text. I am only trying to answer the questions that these books might have missed out, or not given enough stress, as well as giving you my latest update on the ever changing conditions of these walks. If you have any updates/additions to any of the walks that I describe, please mail them to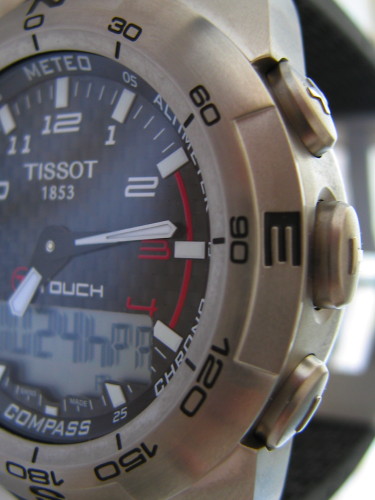 From mid 2009 onwards I have used a Tissot T-Touch Expert to record the total ascent ("a") and descent ("d") for each walk (in meters). To the best of my abilities I also try to record both a "total" and a "net" walking time for each walk. Where nothing else is noted only small rests, time for photography and a minimum of sightseeing is included in the total time.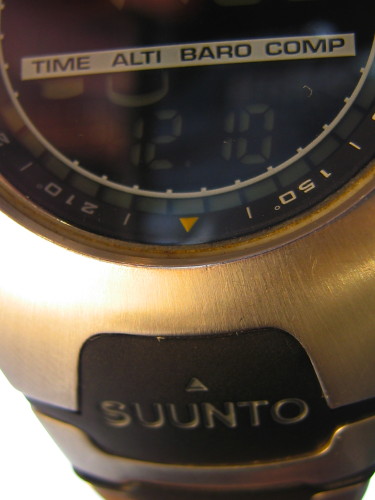 From mid 2002 to mid 2009 I used a Suunto "wristop computer" to record the total ascent ("+") and descent ("-") for each walk (in meters). I have also recorded the number of "laps" involved in each walk, i.e each significant ascent (of more than 50 meters) and subsequent descent count as one lap (broadly, for excact definition refer to the OBSERVER Instruction Manual which can be found on their web site). During its lifetime this watch has accumulated more than 100 000 meters height difference (each way) from my walks!
A quick word about money: These pages are FREE, and will always be. But what they are not is YOUR free advertising board. No requests for links to commercial sites ("link exchange") will ever be answered. NO answer is THE answer.
I
f you would still like to link to these pages, feel free to do so. If you would like a graphic link of some sort, here is a banner and a small "button", including html-code to copy and paste:

<A HREF="http://www.islandwalking.com/">
<IMG SRC=walkerbanner.gif ALT="Walking the Greek Islands" WIDTH=468 HEIGHT=60
BORDER=0></A>

<A HREF="http://www.islandwalking.com/">
<IMG SRC=walkerbutt.gif ALT="Walking the Greek Islands" WIDTH=88 HEIGHT=31 BORDER=0>
</A>
Another point that must be made: THESE PAGES ARE ALWAYS UNDER CONSTRUCTION!!! Glad I got that one off my chest. Also be aware that some humor (intentional or otherwise) may appear!
Note that all photographs, graphics and sounds used on these pages, where no specific copyright is mentioned, are believed to be in the public domain. If you should own the copyright to any of them, let me know, and they will be promptly removed.
---
This page was last modified at July 14, 2011.
©1997-2011